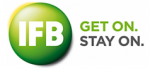 IFB BroadbandPlus
These speeds are based on information collected from ISPs over time - In light of the new advertising standards on broadband speeds, until ISPs publish updated packages we can update, we would strongly urge you to check the product offering from the ISPs directly prior to subscribing to any service.
Package Details

ISP Name
Internet For Business
Package Name
IFB BroadbandPlus
Package Type
SOHO
Notice Period
1 month(s)
Contract Period
12 month(s)

This package has a 12 month contract.

Links
More Information | Order Now
Connection Details

Speed Category
20+ Meg
IP Assignment Method
Static
Idle Timeout
0 minute(s)
Download Speed
20480 Kbps
Upload Speed
1024 Kbps
You need to select a Usage Profile which best describes how much you think you will download from the Internet. If you are unsure, you should probably select "Home Light" or "Home Medium". It may be worth discussing this with other members of your household as some activity (e.g. downloading movies online) can increase the usage significantly.
Costs

VAT Rate
20% (prices below include VAT)
Setup Cost
£0.00
Monthly Cost
£31.02
Quarterly Cost
N/A
Yearly Cost
£372.00
Charge Levels

Start
End
Cost per Gig
0 GB
200 GB
£0.00
200 GB
and above
£0.00
Charge levels display how much the ISP charges for data transferred with the product. Values are stated in gigabytes (GB). The first line with no cost shows how much is included for free.
Extras

Extra
Qty
Setup
M/Q/Y Cost
Broadband Router
Fully configured router with 2 microfilters
1
£48.00
FREE
E-mail Account
1
FREE
FREE
Static IP
1
FREE
FREE
Wholesale Provider Details

Provider Name
Wholesale Product
Technology
BT Wholesale
WBC ADSL 2+
ADSL2+
It is the responsibility of the service provider to advise us of any changes to this data, however if you find any errors, please contact us.
---