Video Guide: How to install a BT I-Plate
Friday, January 9, 2009 4:55 PM
BT Wholesale launched the I-Plate last year to broadband providers to help deal with a common problem of interference caused by the telephone wiring inside your house.
The I-Plate can help to both improve the speed and reliability of your broadband connection if you have telephone extensions and a BT NTE5 master socket. If you have an older style faceplate, an NTE5 can be fitted for a fee by BT Openreach by contacting your telephone line rental provider. If you have a new 'Openreach' branded faceplate, this already has the functionality of the I-Plate built in. If you are unsure what kind of phone socket you have, please see our phone socket identification tool to see if you can fit an I-Plate.
We have produced a video which shows how to install the I-Plate on your phone line. Click the image below to see the video.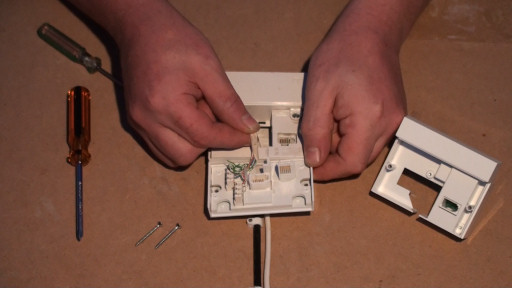 The typical increase in speed based on a sample of 36,000 lines was around 1.5 meg, with some lines improving by up to 4 meg. With ever increase broadband speeds and new services which use ADSL2+, improving your internal telephone wiring can provide a noticeable increase to the speed you may be able to receive so investing in an I-Plate could make a worthwhile improvement.
Users who are happy wiring up their own extensions may get the same speed improvements by removing the ring wire from their master socket, but if you are unsure what you are doing, fitting an I-Plate is a far easier and safer solution. An I-Plate may still help the reliability of the line due to the radio filter it also includes.
Comments
Post a comment
Login
Register