Can speed testers cope with 50 meg broadband?
Friday, October 31, 2008 4:07 AM
Virgin Media have been getting a lot of press coverage over their criticism of speed test websites which struggle to measure the performance of their soon-to-be-launched 50 meg broadband service.
We've been providing users with a speed test tool for many years and it has always been designed as well as maintained with performance and reliability in mind; we are confident that it will continue to meet the demands of the next generation of broadband connections including the 50 meg offerings soon to be available from Virgin Media.
Watch our video to find out what happens when we plugged a laptop into a gigabit connection...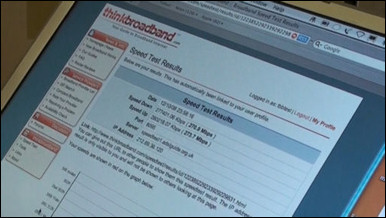 (click here to watch video)
Our speed tester has been developed by our staff and runs on a network we have control over, so we have a far better understanding of the underlying issues and we have a deeper level of access into the network to identify any problems than most other sites which offer speed tests which are, more often than not, based on off-the-shelf software available on the Internet. We are conscious our tester doesn't present a flashy interface, but our decision on the technology and platform has been to ensure consistency. Whilst no software can be free of bugs and problems, we believe we strike a good balance and we are confident in our results.
We are always monitoring our speed test platform and continue to upgrade its capacity to deal with demand. As always, any broadband service provider is welcome to contact us to discuss our speed test and how we can ensure a direct channel of communication in the event problems arise - [email protected]
Comments
Post a comment
Login
Register