Net Neutrality: Did it ever exist?
Monday, January 24, 2011 7:40 PM
The topic of 'net neutrality' has been in the news recently as rights groups campaign to 'keep the net neutral' whilst some service providers and content creators would like to strike special deals to deliver a premium experience for certain types of content. But what does 'net neutrality' actually mean?
Many of the arguments set out are to defend the current position, but exactly how neutral is the net? We would argue that it is far from neutral already, and our broadband blog has some examples of how the Internet today is already discriminating based on content your service provider would like ou to have access to.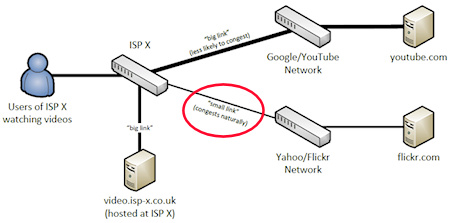 The Internet is a 'network of networks' and thus the service users receive depends on the weakest link on the path between the consumer and the provider of information. In our blog article, we examine the problem that already exists today with the way service providers influence performance, not by active 'traffic shaping', but by decisions on how they run their networks.
Comments
Post a comment
Login
Register