ISPA announce finalists for their 14th annual award ceremony
Friday, May 18, 2012 7:28 AM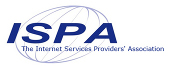 ISPA have today announced the finalists for its annual awards with a new category this time around voted for by ISP customers. The Customer Choice Award was voted for by customers of ISPs, with thousands of votes being received. A second new category is the Best New ISP, with some familiar names in this. A few winners from last year are back to defend their titles, with BE Broadband looking to hold their title as Best Consumer Broadband ISP, and Fluidata as Best Fixed Broadband ISP. The full finalists are listed below.
Best Consumer Fixed Broadband
BE Broadband
Hyperoptic Home
KC Home
Plusnet Consumer
Virgin Media 100 Mbps


Best Business Fixed Broadband (sponsored by O2 Wholesale)
Fastnet Business Resilient
FidoNet Biz Max
Fluidata Burst
Plusnet Business
Spectrum Business
Urban WiMAX

Best Consumer Customer Service ISP (sponsored by CISAS)
BE Broadband
catalyst2 services
KC
MacAce
Plusnet

Best Business Customer Service ISP (sponsored by Geo Networks)
Entanet International
Exa Networks
Fluidata
KC Business
Plusnet
Urban Wimax

Best SME Business Hosting
Eclipse Internet
Netcetera
Netplan Internet Solutions
StratoGen
Virtual Internet
Xifos

Best Large Business Hosting
FastNet
Fidonet
Fluidata
Netcetera
Netplan Internet Solutions
StratoGen

Best Internet Telephony (sponsored by Magrathea)
Adepteo
Gradwell
iNet Telecoms
KC Business
Orbis Telecom
Telappliant

Digital Inclusion (in association with RaceOnline 2012)
Digital Activist Inclusion Network
LS14 Trust
Mecca Bingo
Merseytravel
Our Yesterday
UK Online Centres

Internet Safety and Security sponsored by Return Path
ClaranetSOHO
Exa Networks
GFI Software
KC
South West Grid for Learning
TalkTalk

Managed Service Innovation
Exa Networks
Fluidata
MacAce
Memset
Timico
Virtual Internet

Customer Choice
BE Broadband
MacAce
O2
Plusnet
Zen Internet

Best New ISP
Boundless Communications
Hyperoptic
Spectrum Internet
Wirehive
An independent panel of judges, headed up by thinkbroadband's Andrew Ferguson, will decide the winners which are to be announced on the 3rd of July at the Park Lane Sheraton Hotel, tickets available.
"Congratulations to all the finalists of the 14th annual awards and the best of luck for the night. Nomination is the culmination of either rigorous technical testing, written entry forms analysed by experts judges or votes from customers.

This year's new categories once again demonstrate the innovation of our industry and with thousands of votes cast by members of public adds a new dimension to the event."

ISPA Secretary General, Nicholas Lansman.
Comments
Post a comment
Login
Register