Welcome to our new site
Friday, May 5, 2017 6:02 AM
We started this website over 17 years ago and a lot has changed within the industry during this time. We're therefore pleased to be able to introduce you to our new website.
The new site is designed to be more accessible, including for mobile users and those with assistive devices, as well as making it easier for us to update the site, so we can spend more time writing content and less time on systems.
The ISP list in particular has been made easier to use with one-click filters to simplify your search, with advanced options for those looking for additional settings like technology. We also ask you to supply your postcode at the start, so if you're lucky enough to be in an area which is covered by KCom, Hyperoptic, Gigaclear or similar ultrafast services, we can bring them to your attention.
The core functionality of the site remains the same, however we will be looking to add new features in the coming months.
In the mean time, we're pleased to announce that our Broadband Quality Monitor (BQM) ping tool now supports hostnames, so those on dynamic IPs will be able to use it provided they subscribe to a free dynamic dns service (or one is provided by their broadband provider). Obviously those on Carrier-Grade NAT (CGNAT) implementations and using routers which do not respond to WAN PINGs will be unable to use the tool.
Our Local Broadband Information and Broadband Maps micro-sites as well as our forums will continue to operate as they are for the time being, although we will look to bring some of the information onto the main site in due course.
For those who have been with us for the past seventeen years, here's a reminder of how our site has progressed: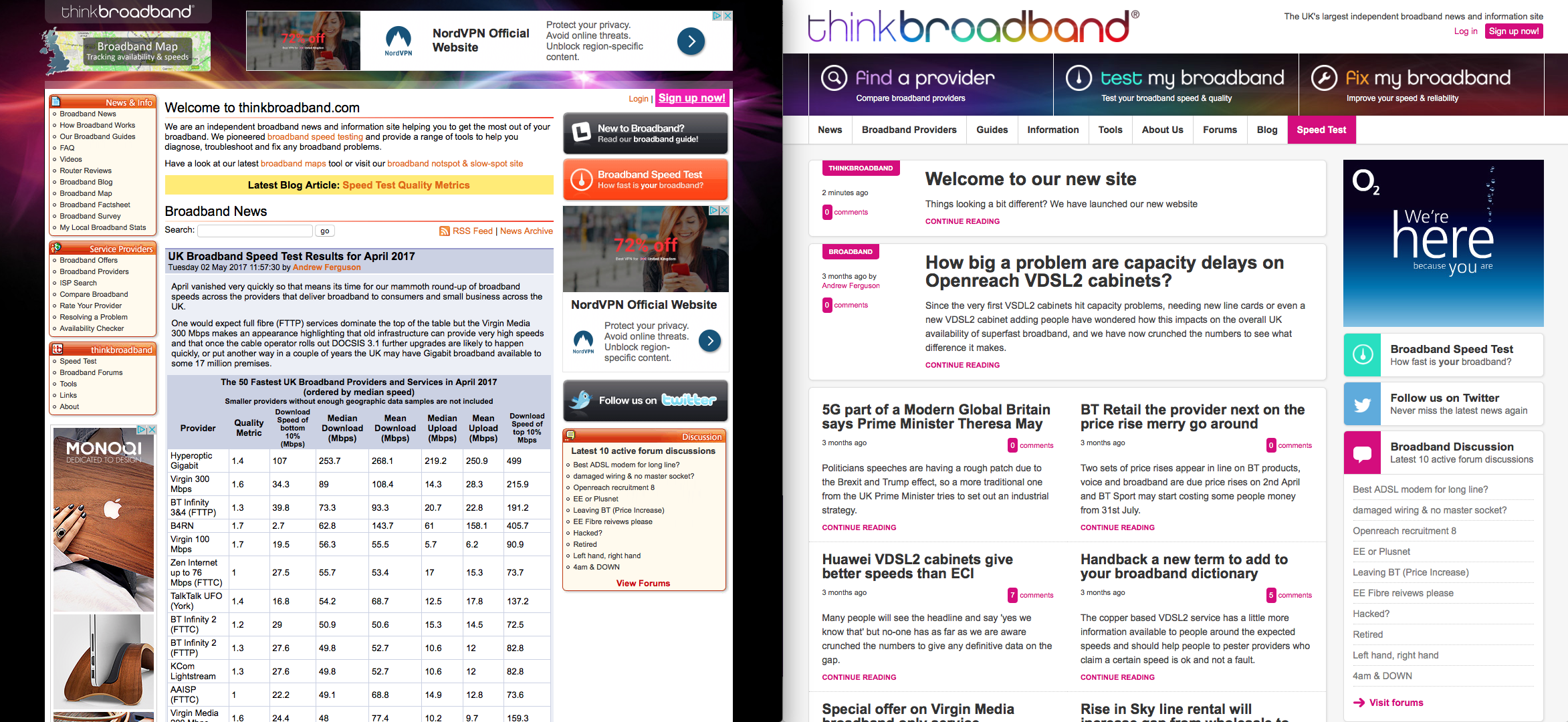 Comments
Post a comment
Login
Register