B4RN is looking to hire a CEO
Thursday, January 26, 2017 3:03 PM
Have you got what it takes to be a CEO? If so then a new CEO position is being advertised by B4RN to run the company that is delivering fibre to the premises to an ever increasing footprint across the rural areas of the English North West.
"The Board is looking for a good manager of people, capable of providing high quality leadership and management of B4RN and its activities. We are searching for someone with sufficient technical expertise to enable effective management of specialist staff, and to focus future development of the network, as well as with a proven track record of working with and managing volunteers and community-based activities. We are looking for a strategic thinker with significant financial acumen who is able to maintain, foster and develop the vision and ethos of B4RN."

B4RN job advert
The position will be open to negotiation but a figure around the £45,000 p.a. is mentioned and with over 2,500 customers and well on their way to breaking the 3,000 project the hard working people of B4RN and its volunteers are going to very rural locations places and doing amazing things to bring Gigabit broadband to areas.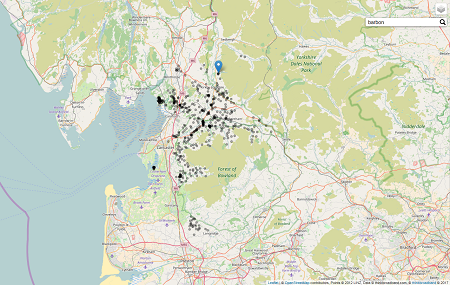 Click image for larger version
Map of B4RN Fibre to the Premises postcodes
Barbon as highlighted on the above map (and Middleton a couple of miles away) is one of latest areas to benefit from the roll-out, and while the bulk of the money to roll-out in that area is coming from locals there is a £9,000 grant from the Yorkshire Dales National Park Authority.
Comments
Post a comment
Login
Register