Recall on batch of EE Power bars
Thursday, August 6, 2015 9:27 AM
After a small number of incidents where Power Bars have overheated this has been traced back to a particular batch and EE is recalling the batch affected which is batch E1-06.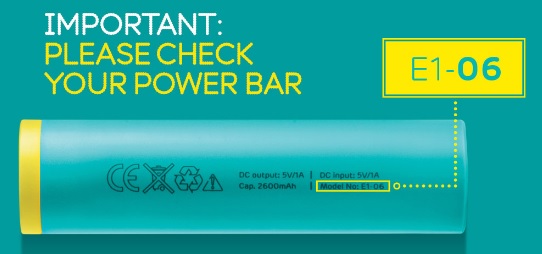 If you have a Power Bar from batch E1-06, please stop charging and using it.
For anyone with a Power Bar from batch E1-06, please return it to your nearest EE store.
For those who are unable to get to an EE store, please call our information line on 0800 079 0305.
EE will not be issuing a replacement immediately as they are taking the precaution of ensuring none of this batch are still in the stock chain.
In better news, while the sun has gone on its summer break you can still get the two months of 100GB 4G data for just £10 summer SIM deal from EE which makes the perfect partner for those looking to use a Huawei 4G router at home.
Comments
Post a comment
Login
Register