Free broadband and phone for 3 months from Hyperoptic
Thursday, November 27, 2014 12:07 PM
For those lucky people in the right areas of London, Bristol, Cardiff, Liverpool, Reading, Leeds and Manchester there is the chance to get Gigabit broadband free for 3 months. Hyperoptic is running a Festive promotion until 31st December 2014 where if you order any of their broadband and phone packages, you pay nothing for the first free months.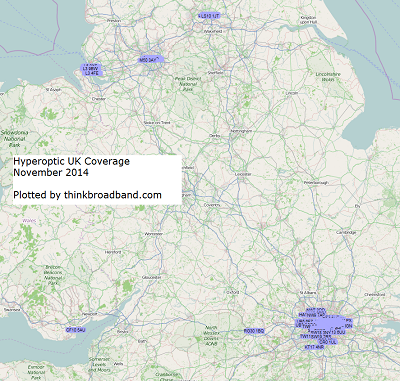 (click to image to enlarge)
For a more detailed London view click here (2MB file)
Unlike many free broadband offers this does include free voice line rental too, contract length remains at 12 months.
Comments
Post a comment
Login
Register