Timeline of broadband speeds across four nations
Saturday, November 8, 2014 11:35 AM
While not everyone will have seen their broadband speeds improve in the last five years, the median download speed from our speed test which has recently been joined by a version that runs on tablets and mobiles shows how far things have come since 2009.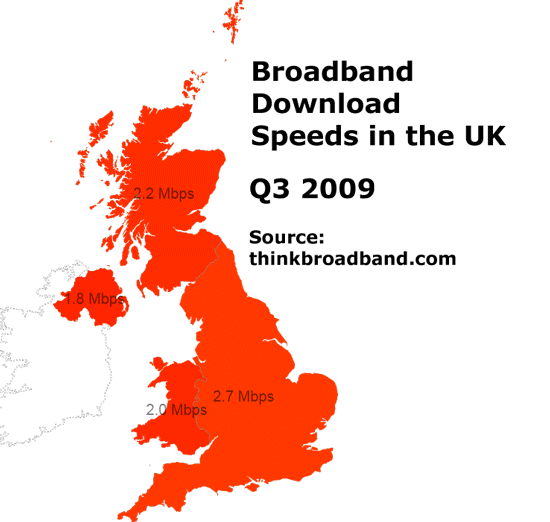 Download speeds are not everything and we have tracked improving upload speeds too. All four nations had a median 0.4 Mbps upload speed in 2009, but as of Q3 2014 England was 1.1 Mbps, Northern Ireland 1.6 Mbps, Scotland 0.9 Mbps and Wales 0.8 Mbps.
The variation within each nation is very large, for example the fastest local authority area is West Dunbartonshire with a median download 35 Mbps which contrasts with Na h-Eileanan an Iar (Western Isles) that has a median of 2.5 Mbps. Wales that currently is not enjoying its bottom place in the speed race should see speeds improving particarly as Powys and Conwy have now started to see fibre based broadband available to order (estimated coverage of 16.8% in Powys and 6.9% in Conwy).
Comments
Post a comment
Login
Register