FTTP on its way and live in Surrey via Openreach
Tuesday, October 21, 2014 4:55 PM
The County Council and BT project in Surrey was spotted by ISPreview delivering some FTTP infrastructure in Hascombe recently, we can report that it is not just Hascombe but other small areas of the county are also getting FTTP and some areas look to be live and offering a service to those who order.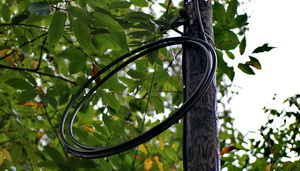 (click image for larger size)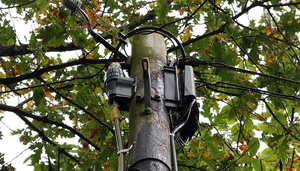 (click image for larger size)
The two pictures above were taken in Felcourt (RH19 2LE) and show the beginnings of a FTTP roll-out, with the fibre tubing waiting on being connected to fibre tubing running in the ducts locally.
Nearby Godstone has a few postcodes with FTTP available to order, with the rest of the village utilising FTTC, though we know of a few postcodes outside the core village where distance will cut back FTTC speeds significantly. Capel is another rural part of Surrey with some FTTP (e.g. RH5 5HL), though this may be through the commercial roll-out.
It will be interesting to watch out for more FTTP arriving from the various projects. Whether the extension projects will be able to fund even more FTTP will depend on a lot on the relative take-up levels and perceived success of using it within the council teams. Unfortunately one complaint we have heard from people is that where Openreach GEA-FTTP is rolled out, the retail provider choice is very limited for the average consumer, since of the big four providers only BT Consumer sell it. This is not a unique complaint to Openreach, we have seen similar complaints for some alt-net deployments and this is the result of the success of LLU and people becoming used to picking and choosing their retailers rather than being limited by the connectivity medium.
Comments
Post a comment
Login
Register