5G may not be the end of fixed line broadband
Saturday, July 5, 2014 2:42 PM
The next technological advance is always the one to solve all our current problems and thus we are seeing laboratory tests of 5G mobile broadband with claims in the order of 5 Gbps to 10 Gbps. Unfortunately a YouTube video by Ericsson reveals what many radio people already understood.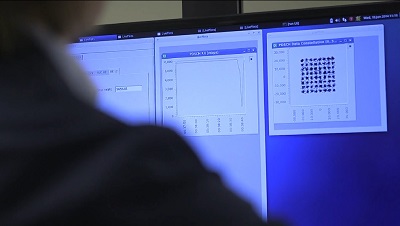 click image for higher resolution version
The screen grab above shows the massive dip in throughput from the demonstrator putting their arm in the way of the 15 GHz signal, with the 5 Gbps speeds demonstrated only when it is clear air and as yet no real information on how it performs more real world distances than the 1 to 2 metres of this clip.
5G may have the potential to support extremely high speeds, but it is likely to need a very dense network of transmission towers which will pretty much confine it dense urban areas and even then if attenuation of one arm is representative of real world performance reception on a busy high street will be intermittent.
The EU and the UK Government are backing 5G in the hope to attract R&D into Europe and avoid the mess of 4G where Europe and the UK have lagged behind other countries.
"It will also offer totally new possibilities to connect people, and also things – being cars, houses, energy infrastructures. All of them at once, wherever you and they are."

Vice-President of the European Commission Neelie Kroes
The question that no politician is asking if 5G is going to give more capacity and lower energy consumption, does this mean that more masts will be needed to cover the same area, and by implication 5G is going to be worse for rural communities than 4G is promising to be.
Comments
Post a comment
Login
Register