Essex releases phase 1 broadband project postcodes
Thursday, July 3, 2014 11:07 AM
Freedom of Information (FOI) requests are not always successful, but someone has managed to get Essex County Council to release the 348 postcodes that comprise the first phase of the BDUK project in the county. This means we have been able to plot them on various maps along with the projected speed in Mbps for the postcode.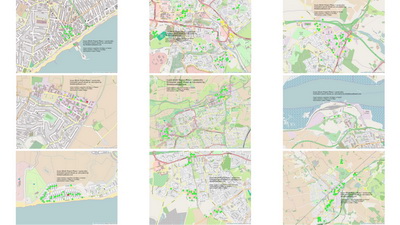 click image for higher resolution version
The first phase of the roll-out involves cabinets in the following areas (each link is a zoomed in image showing the specific area):
In these images to emphasis which postcodes are part of phase 1, we have not plotted the speeds from cabinets that already offer a FTTC based service. We believe that these sort of images reflect what the Public Accounts Committee is talking about when they want 7 digit postcode data released.
One town in Essex gets a further mention Brightlingsea, which is cursed with a lot of Exchange Only lines (around 18%), and while no firm commitments have been made the FOI information there are signs that cabinets will be part of a 2015 phase and that either new cabinets or FTTP is under consideration for the EO lines in the town.
Comments
Post a comment
Login
Register