More RCBF money and maybe full fibre again in Buckinghamshire
Thursday, April 3, 2014 3:36 PM
Time for people to complain that another chunk of RCBF money has gone to BT. It appears that some £775,000 has been secured for a number of Buckinghamshire villages. Cholesbury, St Leonards and Bellingdon are named in a Bucks Free Press article, and a little searching reveals that the other villages are likely to be Lovell, Akeley, Dayrell and Leckhampstead.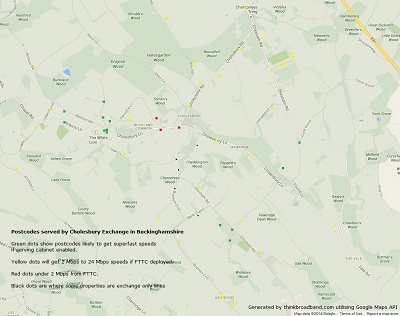 Click image for larger version
We have looked at the two exchange areas, Cholesbury and Lillingstone Dayrell and from our estimates if standard FTTC were to be deployed only around 40% and 20% of properties would get superfast type speeds (24 Mbps and faster). To use this suggests that either FTTP or VDSL minicabs would be a better use of the funding, and the wording in the Bucks article actually talks of new fibre optic cables being laid to 700 homes. So it is looking hopeful that FTTP will be deployed.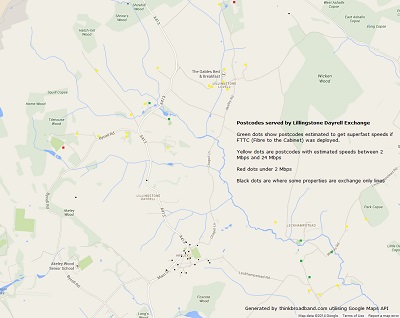 Click image for larger version
The information on Lillingstone Lovell was from January 2014, and suggests at that time BT was looking at contributing just 10% to the project. Whether this has increased we do not know.
The two maps included we should advise are just estimates, but are useful to show that FTTC does have its limits and potentially why some communities are stuck in the final few percent of their project, i.e. most villages that do benefit from the main BDUK process are those with 100 or so properties in a relatively tightly confined area. Some of the larger County Council/BT projects have talked about including native FTTP but this is usually left until the later stages of the projects if and when it is deployed.
Comments
Post a comment
Login
Register