AVM Fritz!Box Fon WLAN 7390 ADSL2+/VDSL/Ethernet Router Review
Wednesday, August 29, 2012 5:22 PM
We have published our review of the AVM Fritz!Box Fon WLAN 7390 router, which as well as offering the fairly normal ADSL and ADSL2+ connectivity, can also connect via its built in VDSL modem or as an Ethernet WAN router for use with Virgin Media cable services, and the Openreach FTTC/P products.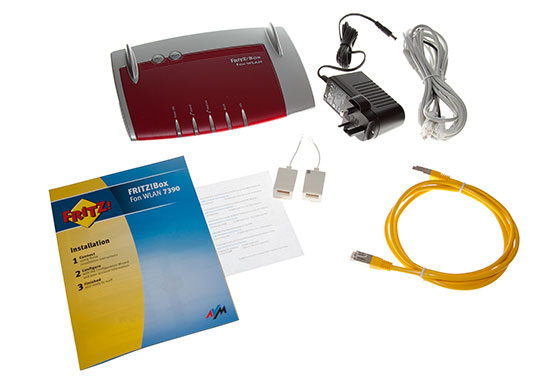 AVM Fritz!Box 7390 Router. Click image for larger version.
The list of features does not stop there, IPv6 support, DECT base station, USB storage devices, VoIP phone system and dual band 2.4 GHz and 5 GHz wireless networks. To find out about the myriad of features the router supports then head on over to our review section and have a read.
Comments
Post a comment
Login
Register