OnLive launches in UK, with free games for BT broadband customers
Thursday, September 22, 2011 8:32 AM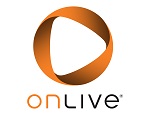 OnLive, an online streaming game service, has been running in the US for sometime and a UK launch has been expected. Today, the service is launching in partnership with BT in the UK with another partner is expected to be announced today. The games can be played on PC, Mac, iPad, Android and HDTV's, the action being streamed as a video stream from a server farm. This rendering of the gameplay at a central location means that you do not need to upgrade your computer's video card, or you can play a game on a device that the game is not otherwise available for.
The bandwidth requirements are a minimum of 2 Mbps, with 5 Mbps as the recommended quality for optimum play, those with faster connections will benefit even more. The 2 Mbps minimum requirement means your broadband connection needs to be connected at 3 Mbps or faster (the sync/connection speed reported by the modem/router), the 2 Mbps referring to the speed as reported by a speedtest. Users of superfast services should of course find the service runs smoothly, even when others are using their connection, but for users of slower services, remember that just as with watching iPlayer and other streaming services now you will want to keep others off your connection when playing games.
With BT as the preferred partner, BT Total and BT Infinity customers will get three months free PlayPack subscription (saving £20.97), simply visit www.bt.com/onlive before 31st January 2012 to register. BT customers will also get their first individual Full PlayPass OnLive game purchase for £1 if bought before 11:59pm on 9th October 2012, usually priced at between £1 and £39.99.
In terms of pure picture quality the service is not going to equal a game from a PC or games console in the home, but the attraction is that it is on-demand and with the PlayPack subscription you get access to a wide range of games. The PlayPack has titles such as F.E.A.R. 3, Homefront, Borderlands, Batman: Arkham Asylum, Saints Row 2, Deus Ex: Game of the Year Edition and World of Goo amongst others.
For those that want to play games on their HDTV and do not already have a computer hooked up to it, they can buy the OnLive MicroConsole TV adapter for £69.99 or if you get to the EuroGamer Expo at Earls Court (22nd to 25th) you can get a free system (before stocks vanish).
For those worried that this will eat up their precious usage allowance, this could be true. One hours play with a 2 Mbps stream would result in you downloading 0.9 GB. At the higher quality 5 Mbps rate this would result in you using 2.25 GB. For BT Total/Infinity users, the broadband usage from the OnLive service will not count towards your usage allowance until 2nd January 2012, meaning BT customers have the opportunity to try out the service without running into any usage allowance problems.
Comments
Post a comment
Login
Register