BT Home Hub 3 to launch at end of February
Monday, February 7, 2011 4:04 PM
BT are launching the third generation of their Home Hub, the 'BT Home Hub 3' at the end of February and are touting it as offering users an incredibly reliable wireless connection. The new version includes 802.11n technology which gives fast connectivity speeds, and using a feature called 'smart wireless' the home hub will detect interference and automatically choose the strongest wireless channel to use for your connection. A monitoring system will switch it over to a different channel should it find this will offer better service. Also included in the box are a gigabit network connection and an uplink for both an ADSL service and Ethernet, allowing users to use the hub with BT's Infinity fibre-based products.
"With its smart wireless technology, the new BT Home Hub 3 always looks for the best wireless channel available, giving customers the strongest connection, combined with exceptionally long range, compared to all other broadband providers. It's at the heart of our broadband packages, making them the most complete in the UK. This, coupled with its significantly improved energy-saving feature and beautiful new design, makes the BT Home Hub 3 the most useful and desirable router on the market today."

Jon Hurry, (Commercial Director) BT Retail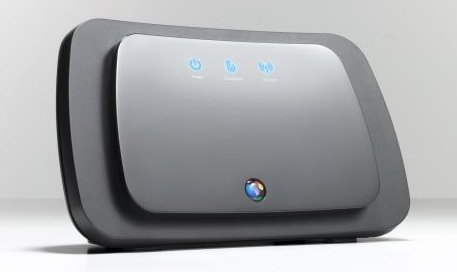 The new Home Hub will also bring about the demise of BT's "Broadband Talk", Voice-over-IP (VoIP) service which launched in 2006. The new hub does not include a connection for a standard phone or a hub phone so new users or those who upgrade to the Home Hub 3 will not be able to use the service. Users have been switching to services like Skype which offer free phone calls, as they are not generally interested in how the call is made, but more generally, the cost.
ISPreview report that the new home hub is IPv6 compatible, supporting both tunnelled IPv4 and native support through a software upgrade. There is, as yet, no information on when BT are intending to turn on IPv6 support within the network.
The new Home Hub will be available for all new BT broadband customers from 28th February. Existing customers can opt to upgrade to the new model for £46 (half price).
Comments
Post a comment
Login
Register