Gio Internet - The debt collection saga continues
Thursday, December 30, 2004 1:16 PM
The morning of 21 December was fairly normal for this time of the year. You've taken the day off to go Christmas shopping but you just have time to open the post which has just dropped through your door with the usual round of Christmas cards. You notice a letter with an official looking letter with "Notice of Debt Collection" written in big bold letters at the top. You look at the amount and it's several hundred pounds.
This is precisely what happened to thousands of current and former customers of Gio Internet (although the amounts seem to vary from around £10 to almost £1,000) when they opened their pre-Christmas mail.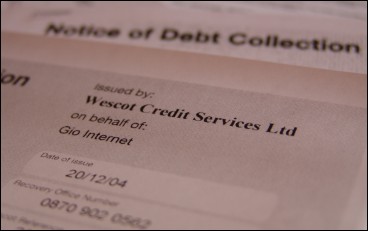 "I felt almost physically sick for a while"
(former Gio Customer)
Gio Internet is an ISP that has rarely escaped controversy since we first became aware of them two years ago when one of their directors was also on the board of another failed company called ET Global Solutions (a Gio reseller) which went into liquidation leaving customers with prepaid services with Gio Internet who took over the customer base. Around the same time, we caught Gio copying Pipex's terms and conditions leaving Pipex's company name within the text. Now their business practices have aroused further suspicion. Gio Internet was only recently in the news because one of their suppliers, Netservices plc, pulled the plug on broadband services citing a debt of over £220,000 owed to them (although Gio contest this).
One customer who has been billed by credit card for "Internet Services" (which appears to be a Netservices plc charge) was advised by Wescot Credit Services to speak to Gio about sorting out this "error", but they have been unable to get through to Gio on the phone, a not entirely uncommon occurrence from what users tell us. All the customers who have contacted us say this is the first they have heard about this debt.
"I had the Gio broadband access for about a year and both this and the dial-up were paid monthly by direct debit. My account was fully paid up when I migrated to Plus Net on 06/01/04.

This debt recovery letter came as a complete shock and I felt almost physically sick for a while. [..] I am appalled that this sort of practice can be allowed to happen. I shall of course, not be paying anything to this company and if they take me to Court, I shall defend it with vigour."
Brian Edmunds, former Gio dial-up & broadband customer
Have a Merry Christmas...
The debt collection notices threaten that unless the recipients pay the debt in full, or contact Wescot by telephone to talk to a debt counsellor by 03 January 2005, instructions may be passed to a solicitor to commence legal action, or the matter may be passed to a debt collector to visit personally.


Recipients were instructed to respond by 3rd January 2005
Simon Talbot explains that he subscribed to Gio Internet's £17.99/month broadband service back in October 2002 and having been unsatisfied with the service, he tried to cancel after the three month contract was up by sending five e-mails which went unanswered. He was even unable to get through on the phone. In the end, he managed to get the broadband connection disconnected by contacting Netservices plc. Two years later, he received a notice from Wescot Credit Services demanding payment of £492.70.
"...it is impossible to contact Gio in any way"
(former Gio Customer)
Adam Prince received the same letter from Wescot earlier this week claiming he owes Gio £127.84, except he states he cancelled his subscription well over a year ago due to poor customer service and constant technical problems. He spent three hours on Wednesday night trying to contact Gio Internet on three numbers listed on their website and eventually managed to speak to someone in technical support who said they would contact customer services.
"As part of our migration to a consolidated billing platform, over the past few months we have closed off a number of accounts where no payments have been received for more than three months. We have passed these accounts to a third party collection company in order to ensure that all amounts due are collected.

As part of this closing off process it has become apparent that there are a number of accounts which were previously with Netservices, where we have no record of payment being received. It would appear that this is largely due to the fact that the payments have been taken by Netservices directly and no record of this collection has been made available to Gio. This situation forms a large part of our ongoing dispute with Netservices.

Customers who believe they may be affected by this problem can confirm this by checking their credit card statement, if the narrative is 'INTERNET SERVICES' then the payment has been taken by Netservices. If the narrative is 'WP-Internet Services' or 'WP-Farringham', the payment has been received by Gio.

For customers who have received a collection notice and are affected by this problem, please forward a copy of your latest statement to our customer service department either by fax on 0870 922 4005 or email to [email protected]. We will ensure that your account is closed and that you receive no further requests for payment.

On behalf of the management of Gio Internet, I would like to offer a sincere apology for any inconvenience caused."
Charles Holland, Gio Internet
Edward Wohlman's letter from Wescot demands he pay them £420 presumably for the 128k ISDN service he used from October 2002. Due to poor service, he moved to Freeserve in May 2003 although he continued to pay until September when his debit card expired. He has not attempted to use the service for over a year and says at no time have Gio attempted to contact him to tell him that he owes them anything. He has tried contacting Gio by phone but has not been able to get through. He has not been contacted by Gio until receiving the letter from the debt collection agency.
Jason Maddison used the Gio bonded ISDN service over 18 months ago but was having problems and spent over £20 on telephone support without resolution or callback. He says he cancelled his subscription by telephone and Gio stopped taking payments from him. He has not heard anything until this debt collection letter. Now Wescot want over £80 from him.
It's our suppliers' fault...
It seems that the cause of some of the problems seem to be a dispute between Gio Internet and Netservices plc where it appears some Gio customers have been charged by Netservices who have then not told Gio who has paid and who hasn't (according to Gio).
We asked Gio Internet if they were intending to send letters to all broadband customers who may have received the notice in error because of the payments blunder. They said they could not "really get involved" because it has been passed to a debt collection agency, although they are considering the option.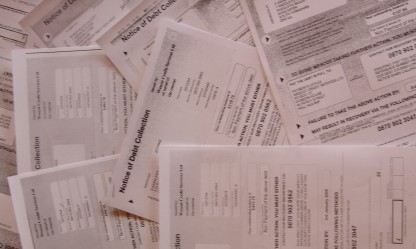 We have received dozens of complaints about the business practices of sending
notices "just in case" something is owed
It is clear that Gio do not have adequate systems in place to even know who is still a customer, and it seems inconceivable how any reputable ISP would continue to provide a service for so many months, let alone years without payment or any attempts to contact customers. Alarm bells should be ringing on any accounts which aren't used for months when payments are not received, yet these seem to have been ignored, whether knowingly, or by failure to ensure adequate procedures with suppliers. Letting debts accumulate and then send debt collectors after them when they amount to several hundred pounds is a practice which we should all frown upon.
In view of the problems with Netservices' claims over Gio's debts, some might question the timing and purpose of the letters. It should not be left to customers to defend cases where a relationship between a supplier of an ISP fails.
It gets worse.. no broadband for Christmas
You'd think after all this it couldn't get worse? Well it does. It seems that customers who have migrated from Gio to another service provider have been cut off at Gio's request without any checks as to the authority of the request.
Lee Clark, who also received a debt collection notice from Wescot was probably just as surprised to receive the letter on behalf of Gio, but he was even more astonished that his broadband service from Eurofasthosts/EFH Broadband wasn't working. He contacted EFH who came back explaining that both Gio and EFH use Telefonica as a wholesale provider and because Gio had asked Telefonica to disconnect all their customers (see here for the most likely cause), but the list may have contained details of customers who have migrated to other providers such as EFH. This raises serious issues regarding Telefonica's data protection obligations and the company's management systems. EFH are closed until New Year so Mr Clark is left without broadband for an extended period. No one from Telefonica was available for comment at the time of publication, but we will follow it up in the New Year.
It's good to talk
To top it all off, we've heard numerous complaints about difficulties getting through to Gio Internet to cancel accounts, and even to discuss the Wescot letters.
"I rang Wescot immediately who have put the account on hold until I can contact Gio. Needless to say it is impossible to contact Gio in any way. I have e-mailed and have spent hours dialling without any reply whatsoever. We are still trying to dial now but nothing. We have even tried to ring Hauka their parent company but the phone line is totally unavailable.

I am deeply stressed by this as we have never had any notice from a debt collection agency and to make matters worse when we don't even owe any money at all.

The telephone is not being answered at all. I have sent e-mails - no replies or even automated responses. We are writing a letter today and will post it Special Delivery when the post office re-opens but none of this will take away the stress suffered over Christmas due to an account which was never activated with GIO."
Beverley Stafford, a former prospective Gio customer
We decided to put this to the test ourselves and rang Gio on 0870 922 4000, the number listed on their website at 15:39 on 29/12/2004 and listened to a ringing tone for a few minutes after which a kind BT message informed us "sorry there is no reply". This experience is not at all uncommon from reports we've received.
What you should do
Several users have asked us to advise them on what they should do. We spoke to solicitor Matthew Seymour at the law firm Eversheds LLP, and although he was unable to comment on individual cases, his advice is as follows in instances where individuals have received debt collection notices which they believe to be entirely without merit:
Do not pay any money to Wescot. Such an action may be construed as acknowledging that a legitimate debt exists;
Keep a detailed record of all your phone conversations with Gio and/or Netservices Plc and/or Wescot (telephone number you called on, date you called, name of the person you spoke to and the details of what was said) and keep copies of all letters, faxes and e-mails sent and received. Try and locate all previous correspondence between Gio and/or Netservices Plc. and yourself.
Send Gio Internet and Wescot Credit Services Ltd. a letter (see below) by a method which ensures you have a receipt that it has been sent and delivered (or refused). The easiest option which guarantees next business day delivery is to use Royal Mail Special Delivery which costs from £3.75 per letter.
This letter should include:
Your name and address
The reference number quoted from the debt collection notice (and a copy of the notice if possible, but ensure you keep the original);
A statement stating that you do not believe you owe Gio Internet any money, and the reason why, including documentary evidence if you have it (e.g. you cancelled the service on x date, by email/letter, a copy of which is attached);
A request to provide full details of the alleged claim against you with a full breakdown of fees and payments, and a copy of the contract Gio is claiming applies;
Request a response within 7 working days
You may wish to include a statement that you will pursue Gio and Wescot for all costs incurred in defending any claim against you.
Although it seems Gio Internet have moved from Oldham, it is recommended that communications with them is through the "registered address" held at Companies House as they are under a legal obligation to keep that up to date. The registered address for Gio Internet Ltd. and Hauka Corporation plc (formerly Gio-Corporation Plc) according to Companies House at time of publishing 141 Union Street, Oldham, Lancashire OL1 1TE. We would recommend your letter to Wescot Credit Services Ltd. is sent to the address on the notice you received.
If you have received one of these notices, accept you owe Gio Internet money, and have problems paying the debt, then we would suggest you contact your local citizen's advice bureau or see a list of other sources of advice here. If in any doubt, consult a solicitor.
Statutory obligations
If Gio don't have a record of who is and is not a customer any more, don't know what monies have been paid to them, it also begs the question as to how they can maintain accurate accounting records. The annual return (a document each limited liability company has to file with Companies House each year) for Gio Internet Ltd. was due 15 November 2004 but has yet to be filed. Similarly, its parent company Hauka Corporation plc (formerly Gio-Corporation plc) which owns all of Gio Internet Ltd. was supposed to file accounts for period ending 31/04/2004 at the end of October but this is still overdue.
The verdict...
The number of people who have contacted us would indicate these are in no way isolated incidents and show a systematic failure by the management of the company. Common to many of them are that they were unhappy with Gio's services ranging from dial-up/ISDN to broadband or that they were not activated for whatever reason. Most sent cancellation notices by e-mail and/or post, tried to contact Gio by telephone without any answer and that Gio have never attempted to contact them previously to raise this debt. A large number of letters we received were about accounts which were terminated over 18 months ago!
We get regular e-mails from users who are not satisfied with their ISPs, some justified, others due to misunderstandings. However, we have never seen such blatant mismanagement of accounts receivable and disregard for customer service as Gio has exhibited.
If you have received a debt collection notice on behalf of Gio Internet, please send us a copy to [email protected] along with details of your case. We won't be able to provide specific advice but it does give us more information which helps us to investigate these further. If you have sent us details, please e-mail us on how your case progresses.
Related Articles:
Gio Internet sends in debt collectors
Gio transfers circa 1,350 customers to CustomNET
Some clarification on the latest Gio rumours
Gio issue press release on the current problems
Gio Internet - the saga continues
Gio Internet - in trouble?
Gio Internet upgrade results in users paying activation again!
Gio Internet slashes prices (and plagiarises Pipex terms)
ISP Review - Gio Statement On Debt Collection
TheRegister - Gio Internet goes titsup?
Update 31/12/04 02:45 [seb]: North Ayrshire Trading Standards (the area in which Gio's offices now appear to be located) have issued a news release on Gio Internet. For more details see here. Some indications have also shown that Wescot are not pursuing cases which are contested although we have some conflicting information on this.
Update 31/12/04 12:49 [seb]: We have been advised that Wescot has ceased dealing with these and have passed them all back to Gio Internet. Those who have received a letter from Wescot should receive another letter explaining this. We would still welcome any updates from users (including when they receive the letter in question, copies of which may be forwarded to [email protected]).
Comments
Post a comment
Login
Register