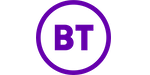 Big Sport + Fibre 1 Unlimited **£50 BT Reward Card**
Order now
Connection Details
ISP
BT
Package
Big Sport + Fibre 1 Unlimited **£50 BT Reward Card**
Download Speed
Average 50 Mbps

This is the speed that the service is advertised at by the ISP and is the average (median) speed at peak time.

Upload Speed
9 Mbps

Upload speed is how fast data is transferred from you to the Internet, for example when upload files, photos or videos.

Technical maximum speed
52 Mbps

The technical maximum speed is the fastest speed that you can potentially receive on this service ignoring all distance and time of day effects e.g. on FTTC services it will be either 38 Mbps or 76 Mbps.

Included allowance

Unlimited
You need to select a Usage Profile which best describes how much you think you will download from the Internet. If you are unsure, you should probably select "Home Light" or "Home Medium". It may be worth discussing this with other members of your household as some activity (e.g. downloading movies online) can increase the usage significantly.
Costs

| | |
| --- | --- |
| VAT Rate | 20% (prices below include VAT) |
| Setup Cost | £29.99 |
| Monthly Cost | £61.99 |
| First Year Cost | £773.87 |
Line rental is included in the monthly package price where a phone line is required and supplied by that provider for the service.
Information
Additional Comments

£50 BT Reward is a prepaid MasterCard for new customers ordering online before end of 13th August 2020

Package includes NOW TV Entertainment and NOW TV Sky Sports passes.

All 11 Sky Sport channels and 4 BT Sport channels as well as BoxNation.

Includes a Stay Fast Guarantee giving you £20 back (up to four times a year) if speeds fall below promised speeds.

Monthly cost listed includes voice line rental.

In addition to the Freeview content (21 channels in HD) there are 60 IPTV Premium channels including 21 in HD and 9 kids channels.

Includes BT Sport 4K UHD channel and other BT Sports channels in HD.

Standard price after 24 months is currently £69.99 per month.
Charge levels display how much the ISP charges for data transferred with the product. Values are stated in gigabytes (GB). The first line with no cost shows how much is included for free.
Extras
Extra
Qty
Setup
M/Q/Y Cost
WiFi Access
Unlimited free BT FON/Openzone minutes a month
1
FREE
FREE
Free Phonecalls
Unlimited Weekend calls to UK numbers starting 01 / 02 / 03 / 0845 and 0870
1
FREE
FREE
E-mail Account
5
FREE
FREE
Security / Firewall software
Pop-up blocker and parental controls
1
FREE
FREE
Broadband Wireless Router
BT Smart Hub
1
FREE
FREE
Anti-Spam E-mail Scanning
1
FREE
FREE
Anti-Virus E-mail Scanning
1
FREE
FREE
Security / Firewall software
McAfee Anti-Virus anti-spyware and Firewall protection
1
FREE
£4.19 / - / -
TV Service
Pay as you go for on-demand shows and Box Office movies on BT Vision Player
1
FREE
FREE
TV Service
BT Sport channels (All BT Sport channels, BT Sport 1, BT Sport 2, ESPN and BT Sport Europe) available for free online app, or BT TV on YouView
1
FREE
FREE
Cloud Storage
BT Cloud 50GB storaage space
1
FREE
FREE
Parental control filters
Network based controls, with web portal to change settings
1
FREE
FREE
Order Broadband Now from BT
Package Details

| | |
| --- | --- |
| Notice Period | 1 Month |
| Contract Period | 24 Months |
| IP Assignment Method | Dynamic |
Wholesale Provider Details

| | | |
| --- | --- | --- |
| Provider Name | Wholesale Product | Technology |
| BT Wholesale | WBC FTTC 80/20 | VDSL2 |
| BT Wholesale | WBC FTTP 80/20 | FTTP |