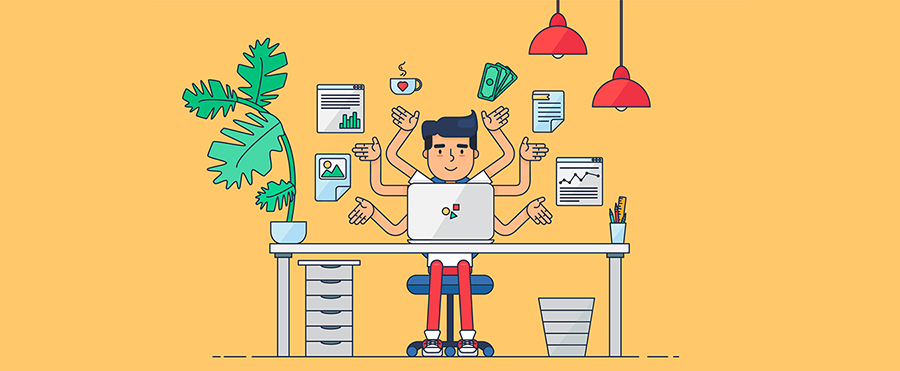 Business broadband packages may not look that different, but there are a number of key issues you need to think about if you're going to rely on your broadband connection for work.
Broadband for the office
If you're getting a broadband connection for the office, you need to ask yourself some basic questions about how critical the broadband service is for your business operation and how it's used. Don't be tempted to buy the cheapest consumer broadband connection if Internet connectivity is crucial to your business.
The key questions you should first be asking are:
How many users will be in the office?
Do you want to provide free Wi-Fi to your visitors?
What sort of applications will your users be using the connection for?
How much down-time can you afford? If you were without a broadband connection for a day, how would this affect your business? What about a week?
It's worth remembering that many of us now use cloud-based services such as Microsoft Office 365, Google Docs, etc. as well as relying on e-mail and VoIP services to make phone calls. Being without Internet can affect your ability to work, so you need to think about contingency plans.
Some business broadband providers will offer resilient services which use multiple technologies/wholesale providers to keep you connected if there's a problem. This is often more reliable than trying to engineer a solution yourself, unless you have great IT staff/consultants.
Also, you need to consider whether Quality of Service (QoS) matters; if your visitors are downloading on your free Wi-Fi connection, this may affect the quality of any phone calls through your cloud-hosted VoIP system.
Business broadband packages can have lower contention ratios (fewer users to the same bandwidth capacity at any point in the network) or get priority through the network. You should discuss this with your broadband provider.
Many applications such as video conferencing would not only rely on your download speed, but also need faster uploads speeds to deliver the best experience.
Also, don't forget that for larger offices, leased lines (or Ethernet circuits) can be a great alternative, especially if you also need symmetric services (download and upload speeds are the same) and circuits up to 1Gbps can be quite cost effective if you're within each reach of a national fibre network distribution point.
Broadband for home working
It can be more difficult to choose a broadband connection for the home office (you can view our business broadband list, click Advanced Filters and tick the SOHO filter to include those packages designed for small/home offices) but the same considerations apply. In particular, you want to be sure that your kids playing games online isn't going to be interrupting your work.
You could consider a dedicated broadband connection for your work use, and this could also be used to give you two providers (e.g. Virgin Media for your home broadband and BT Business for your work using both cable and telephone-based services to give you diversity) to keep things simple, especially if you need to use both at the same time. This also means you can have a separate Wi-fi network for office use and keep the kids and home equipment on another network, minimising the chance that someone accidentally installing malware will cause problems for your work equipment!
Also, you should consider whether you may need a static IP address; most of the time this is unlikely to be needed as VPNs are available to connect to remote office systems, but do check with your system administrator.